Members' Newsletter



Latest news from around the Isles
Welcome to our bumper members' newsletter, bringing you news from across Rotary International in Great Britain & Ireland. Please note that some links may require sign in to the members' section of the website.
In this newsletter, you will find the following:
• Rotary Ride. This weekend is Rotary's national bike ride for prostate cancer.
• Magazine. Check out the latest edition of Rotary magazine, featuring The Prince's Trust.
• Youth Competitions. View the outstanding winners of Young Writer and Young Photographer.
• Purple4Polio. Order your crocus corms and get your green fingers at the ready.
• Foundation. Start planning for The Rotary Foundation Centennial celebrations.
• Presidential Handover. Your last chance to register for the commemoration cruise.
• Conference. The Rotary Express heads to Manchester.
• Opportunities to Serve. Hear how Rotary is helping Village Water in Zambia.
• Insurance. New Confirmation of Insurance and the latest news from our insurance brokers, Bartlett.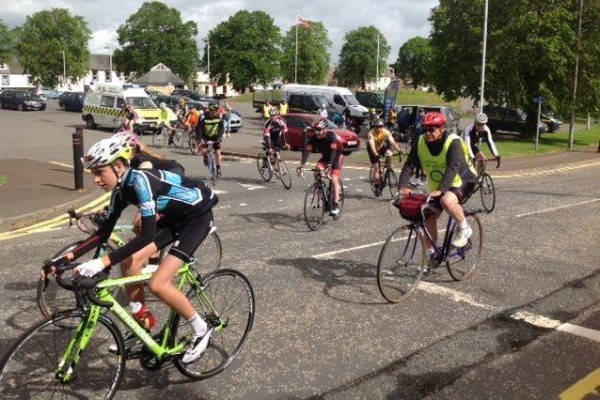 Rotary Ride
It's now less than one week to go until this year's Rotary Ride and we are all set to be bigger and better than 2015. The ride, which takes place this Father's Day weekend (18th – 19th June), has already seen phenomenal interest from clubs and members of the public so if you still haven't registered your event on the Rotary Ride website, what are you waiting for?
You can do this by logging on to rideentry.rotarygbi.org using the login details below:
Username: club (the word not your club name)
Password: 1liketocycle (first character is the number one)
Last year was a huge success with 250 events taking place all across Great Britain and Ireland and 20,000 people joining clubs to help raise over 100,000 for prostate cancer. We also gained great exposure for Rotary with 494 pieces of press coverage, which included print, radio, online and social media mentions reaching an audience over 6.5 million people.
However, we want this year's Rotary Ride to top last year's, so it's not too late to dust off that bike helmet and find a ride near you. There is something for everyone with family fun rides for all ages and abilities, longer cross-country rides for more intrepid enthusiasts, and even static rides, a great way to work as part of a team by taking turns riding to a goal distance!
The RIBI PR team are also holding a media day the day before the Rotary Ride takes place to promote the events happening and the great work being done for the prostate cancer charities. To bolster our offering to the press we're keen to get some case studies from local people about their experiences with prostate cancer who would be willing to give media interviews. We'd like to speak to anyone who has experienced the disease, or had someone close to them affected by prostate cancer, and their motivations for taking part in the Rotary Ride.
If you know of anyone who would be happy to share their story with us and be put forward for media interviews could you please get in touch as we'll be keen to speak to them. To contact us please email pr@rotarygbi.org.

Magazine
We are excited the share the latest edition of Rotary magazine, which is available to view online. This issue features The Prince's Trust as the charity celebrates its 40th anniversary, an update on the fight against polio in Pakistan and an interview with refugee and critically acclaimed author Gulwali Passarlay.
We also showcase a number of award winners, including youth competitions, Champions of Change and the Outstanding International Man and Woman of the Year Award, and a selection of regional news from clubs across Great Britain and Ireland.
If you have a story you would like to see featured in Rotary, and some great pictures to go with it, contact the PR Team or the magazine's Editor.

Youth Competitions
Another wonderful year of youth competitions has come to an end, and we are delighted to share the winners of the final two competitions.
The theme for this year's Young Photographer and Young Writer competitions was 'Our World Is Beautiful', and whether capturing stunning landscapes or penning descriptive stories about the seasons, competitors were inspired by the world around them.
To find out the winners of the Young Photographer and Young Writer competitions, and see the winning entries for yourself, visit the website.

Purple4Polio
We've been so excited by the positive response from Rotary clubs across the length and breadth of Great Britain and Ireland who are getting involved with the new Purple4Polio campaign! Remember you still have time to get involved with Rotary's new partnership with the Royal Horticultural Society (RHS) and take part in purple crocus planting activities to raise awareness for Rotary's fight to eradicate polio.
Details of how to get involved can be found on the Purple4Polio page of the Rotary website (sign in required). This page also contains a Rotary Club Briefing to help clubs with their planting activities, instructions on how to order corms and a host of other promotional resources.
Green fingers at the ready! The next deadline for corm orders is 30th June!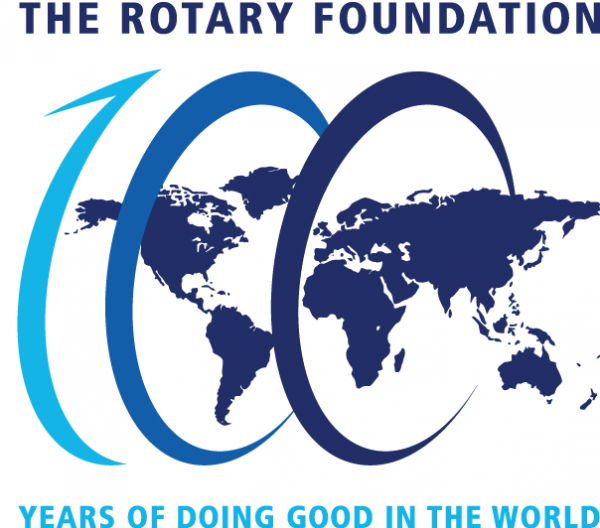 The Rotary Foundation Centennial
When incoming District Governors gathered in San Diego for the International Assembly in January, they began preparing for The Rotary Foundation's year of centennial celebrations in 2016/17.
The District Governors-Elect also got a sneak peak of Doing Good in the World, a new book giving a behind-the-scenes look at the Foundation's rich history, from founder Arch Klumph's initial proposal at the 1917 Rotary Convention up to the latest humanitarian grants. Governors received complimentary copies of the book, and author David C. Forward, governor of District 7500 (New Jersey, USA), addressed the gathering and signed copies.
"I have circled the globe to research, write and speak about the story of Rotary in action, and I have never been as proud to be a Rotarian as I am today," Forward said. "This is something I can give to a town's mayor to help him or her understand the value of having a Rotary club in the community, or new members to help them become more engaged, motivated, generous Rotarians."
Now is the time to start planning your club or district's centennial celebration. In addition to spreading the word about the book, now for sale on the RIBI online shop, you have lots of ways to let your members know about the Foundation:
• Dedicate club meeting time to Foundation topics each week. Share how your local and international projects are improving lives through Rotary's areas of focus.
• Continue The Rotary Foundation's legacy of humanitarian service by participating in a global grant or district grant project and dedicating it to the centennial.
• Challenge members to increase their contributions to the Foundation. Encourage them to give through Rotary Direct and to join the Paul Harris Society by contributing $1,000 or more annually.
• Start organising a centennial event in your community and use it to educate your local media about Rotary and its Foundation.
Download the centennial promotion tool kit, which includes resources for planning and promoting activities, at the Rotary centennial website.

Presidential Handover
There is still time to secure your place on the Rotary International in Great Britain & Ireland cruise to commemorate the Presidential handover of Peter Davey to Eve Conway on Saturday 2nd July 2016.
Watch the sun set over London's iconic landmarks and take in the stunning skyline from the Thames' largest party boat, the Dixie Queen.
Embarking at Tower Pier, guests will experience a night of dinner and live music from Cody Lee, who appeared on BBC1′s 'The Voice', and his band The Retro Boys, the UK's youngest retro band.
For more information and to register for the event, visit the following link.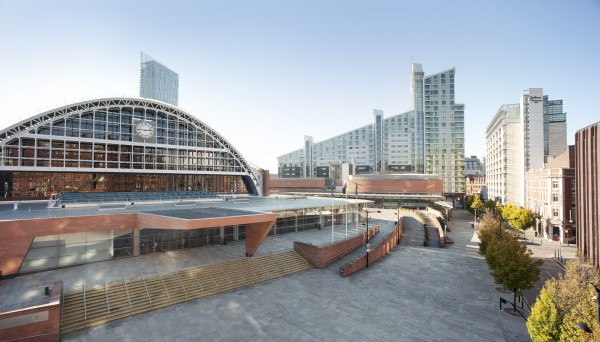 Conference
The Rotary Express is steaming ahead to Manchester Central on 7th – 9th April 2017 for the 92nd annual Rotary in Great Britain & Ireland conference, which is shaping up to be as inspiring and sensational as ever with a fantastic line up of speakers.
There are plenty of unique and exciting functions to choose from this year, ranging from a special 'Welcome to Manchester' drinks reception at the historic Manchester Town Hall, a mouth-watering three-course dinner at the extravagant conference headquarters hotel, The Midland, and not forgetting a lively tribute concert from the Legends of Las Vegas.
All this culminates in a spectacular concert on Saturday evening with Welsh superstar mezzo-soprano classical crossover singer Katherine Jenkins OBE who will be singing for Rotary conference delegates in this stunning concert. Advanced tickets are available for registered Rotary conference delegates for a limited time only before they go on public sale. To book tickets to this concert look out for details in your Conference Registration confirmation email.
If all that isn't enough to keep you on your toes, there will also be youth activities, the bustling Community Showcase, the annual Rotaract Conference, Foundation celebrations and a few surprises along the way.
Don't miss out on the special Early Bird discount and register now to be part of something special!

Opportunities to Serve
Since 2003, Rotary clubs have helped over 100 villages through their support of Village Water, and now their new Village Information Monitoring system is enabling authorities in the area to measure the water, sanitation and health benefits of their activities more effectively.
Recent data showed that there has been a 98% reduction in diarrhoea, 89% reduction in eye infections and an 81% reduction in malaria in areas of Zambia where Village Water has a presence, proving that the support and service given by Rotary clubs is having a lasting impact in international communities.
You can find further information on Village Water by visiting their website, or by contacting Rotarian Richard Pither.

Insurance
Our insurance brokers Bartlett's will be producing a regular Insurance Newsletter for clubs which will provide helpful links to resources, reminders of insurance cover levels for various activities, policy renewal plans, and more. The first newsletter, along with the new Confirmation of Insurance for the 2016/17 Rotary year, is now available on our website (sign in required).
It is important that all members organising or participating in Rotary activities are aware of the insurance implications, the insurance guide and risk assessment requirements.
About this newsletter
This newsletter is sent to over 40,000 members, honorary members and Rotaract Club Presidents within Great Britain and Ireland who have a valid email address on the Rotary International (RI) database. If Club Secretaries are aware of members with an email address who are not on the RI database, please add their details.